For you who want to see more of Färnebofjärden National park together with local guides we now offer a kayak tour including lunch, afternoon coffee and good company – simply a great day kayaking.
Starting at 10:30 am we help you adjust the kayak settings and other equipment making sure you have the best possible paddle experience. When we are all ready we will set off paddling together, making several short stops to hear about the area and its inhabitants, all the while on look out for the wild animals of the National park.
On one of the beautiful islands or skerries we will stop for lunch and rest, with the weather permitting perhaps you will enjoy a refreshing dip in the Dalälven river. We will then keep paddling through the calm water of the National park stopping for afternoon snack (fika) before finishing the day at around 4:00 pm.
The exact route of the day will depend on the weather.
Max 10 participants per tour. We have both single and double kayaks available.

What to bring: Clothes suitable for the weather, spare change of clothes, towel, sun protection, sun glasses, cap and water.
Preliminary meeting point: Dragsbron, Hamreheden
Price: 1250 SEK (children up to 12 years 850 SEK)
Kayak, paddle, life jacket, spray skirt, lunch, afternoon coffee (fika) and guide are included in the price.
Book your tour, at the latest 3 days in advance, by either booking and paying online
or contacting Jack Hicks via email: info@multiadventures.se
or telephone: +4673 243 78 21.
Please inform us of any allergies you may have when you book.
With winds expected to exceed 6m/s or thunder the tour will be canceled or postponed.
Dates 2021:
Will be updated when the Covid-19 status is more updated.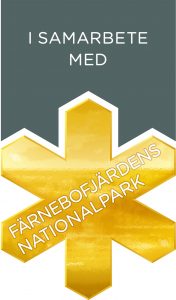 Official partnership with Färnebofjärden National park